GYMNOVA CELEBRATES ITS 40 YEARS!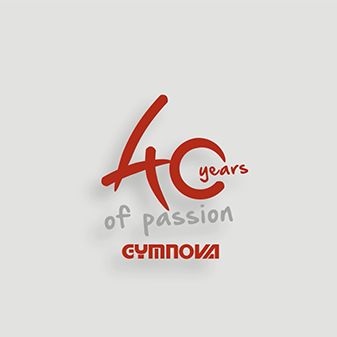 1978 in Marseille (France), two former gymnasts and trainers founded GYMNOVA. Creativity, hard work, determination and enthusiasm were the driving forces of success. 40 years later, nothing has changed except that it has become the world leader in its sector.
Specializing in the design, manufacture and distribution of gymnastic equipment, GYMNOVA has grown year on year since its creation. Each year, new employees, often from the world of gymnastics, have contributed to this growth thanks to their skills and motivation. The quality of its innovations and its know-how has given GYMNOVA an international reputation of being among the best companies in the sector.
Everything started from an observation: the lack of material adapted to learning and coaching. This observation led the two founders in 1973 to create, for their club, a set of preschool equipment to satisfy their needs.
From the growing success of this equipment, they continued and designed many innovations for other gymnastics materials. They found the GYMNOVA company in 1978 with the following objectives: innovate, anticipate and meet the needs of the gymnasts.
Today, there are ranges to suit all discipline's: baby-gym, training and competition and for all the activities governed by the International Gymnastics Federation like artistic gymnastics, rhythmic gymnastics, aerobics, acrobatic gymnastics, trampoline, tumbling and parkour.
The strong reputation of GYMNOVA allows it to supply the biggest international competitions such as the Olympic Games of 2012 and 2016 to mention only the most important.
After 40 years of activities, the company "Made In France" continues to modernize and innovate in order to always keep the customer as its number one priority and help grow the world of gymnastics.