INTERVIEW OF REMI KARAKOTCHIAN ON THE "INTERNATIONAUX DE FRANCE" 2018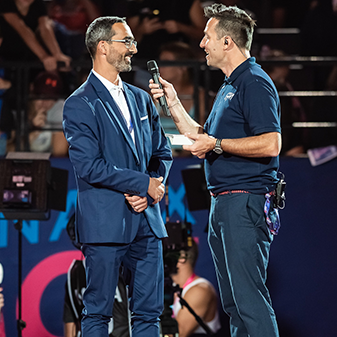 GYMNOVA Managing Director Remi KARAKOTCHIAN was present at the "internationaux de France" , GYMNOVA provided all the equipment for the competition. GYMNOVA will be the official partner of the French Federation of Gymnastics until 2024. He said "thank you" to all the volunteers.
This included a full set training hall and Field Of play equipment, on which the best gymnasts competed.
Bonus : Field of play timelapse video